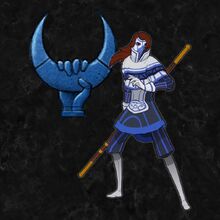 At its inception, the Sorelle del Mare – or the Sisters of the Sea – were comprised of widows who had lost their husbands out at sea and found little purpose in their lives after. Slowly, as they came together and got past their grief, they began to see how they could make a difference in Ombrian society; they formed a guild and began caring for the neglected castoffs of society. Today, the Sorelle are best known for their orphanages and halfway houses.
The Sorelle are led by their Head Matron, Zelia Deladore.
Kalden Azrus also belongs to this guild.
Gallery